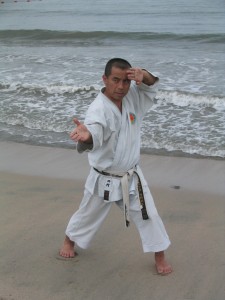 Kyoshi-Shihan Shoji Nishimura is the chief karate instructor of USA Wado-ryu Karate-do Renmei in California. He has over 40 years experience in Karate and holds 7th degree black belt. In 1977, he was the karate club captain of Rissho University in Tokyo, Japan. While he was in the club, he participated in many kinds of karate tournaments and won many awards including several fighting-spirit prizes.
Personal Philosophy
My Master taught me in his poetry that the way of martial arts must not be mere fighting technique, but rather the way of peace and harmony, which is more difficult to attain than victory by violence. The goal of practice and training is to bring about peace and harmony within oneself and others. Strong will power, motivation, a healthy body, and a deep understanding can acheive this. Discipline of this kind is much needed in the modern world. These are the philosophies of Wado-Ryu Karate-do.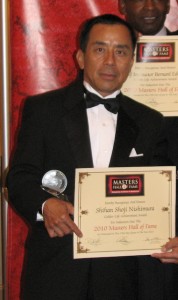 On June 19th, 2010 Sensei Nishimura was given the Golden Life Acheivement Award and was inducted into the Masters Hall of Fame.
*Wado-ryu is one of four major karate style in Japan. He and his organization are officially recognized instructor and branch in the U.S. by International Federation of Wado-ryu Karate-do Organization Headquarters, Tokyo, Japan.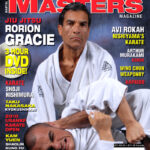 Click on the cover below to read Sensei Nishimura's interview in the Fall 2010 edition of MASTERS MAGAZINE.
History
1968 Begin to practice Karate
1976 – 1977 Karate club captain, Rissho University, Tokyo
1986 – 1996 Chief karate instructor, Crown Valley Community Center, Laguna Niguel
1987 – 1993 Chief karate instructor, Iglesia Community Center, Laguna Hills
1991 – Chief karate instructor, Edison Community Center, Huntington Beach
1991 – 1993 Chief karate instructor, Japanese Temple, Los Angeles
1992 – 1992 USA Wado-ryu Team Coach, International Wado Championship
1993 – 1999 Chief karate instructor, Japanese Adult School, Los Angeles
1994 – A member of North America Chief Karate-do Instructors Association
1995 – 1997 Chief karate instructor, YMCA of Orange County, South Coast Branch
1996 – Chief karate instructor, Zenshu-kai studio, Laguna Niguel
1999 – 2000 Chief karate instructor, South Coast YMCA in Laguna Niguel
1995 – Chief karate instructor, Torrance-South Bay YMCA
Awards
1982 4th place in Kata (martial art forms), Wado Karate Championship, Arizona
1983 3rd place in Kumite (sparring), Wado Karate Championship, Arizona
1984 2nd place in Kumite, Karate Championship, UC Irvine
1985 1st place in Kumite, Wado Karate Championship, Arizona
1985 1st place in Kata, Wado Karate Championship, Arizona
1990 8th place in Kata, International Wado Championship, Tokyo, Japan
1990 16th place in Kumite, International Wado Championship, Tokyo, Japan
1992 2nd place USA Wado-ryu Team, International Wado Championship, Tokyo, Japan
1994 4th place in Kata, International Wado Championship, Tokyo, Japan
1996 2nd place in Kata, Utah Open Karate Championship, Utah
1999 3rd place in Kata, National Wado Championship, Tokyo, Japan
1999 4th place in Kata, World Wado Championship, Tokyo, Japan
1999 The meritorious award was given by International Federation of Wado-ryu Karate-doOrganization
2002 2nd place in Kata, National Karate Championship, Tokyo, Japan
2002 3rd place in Kata, World Karate Championship, Tokyo, Japan
2002 Special lecture award from Ambassador of Japan
2003 Special recognition from California senator
2004 The Minister for Foreign Affairs award from the foreign minister of Japan
2004 Outstanding award, National Karate Championship, Tokyo, Japan
2005 4th place in Kata, International Championship,Reading, England
2006 6th place in Kata,National Championship, Tokyo, Japan
2009 3rd place in Kata, National& International Championship,Tokyo,Japan
2010 The Golden Achievement award & inducted into The Masters Hall of Fame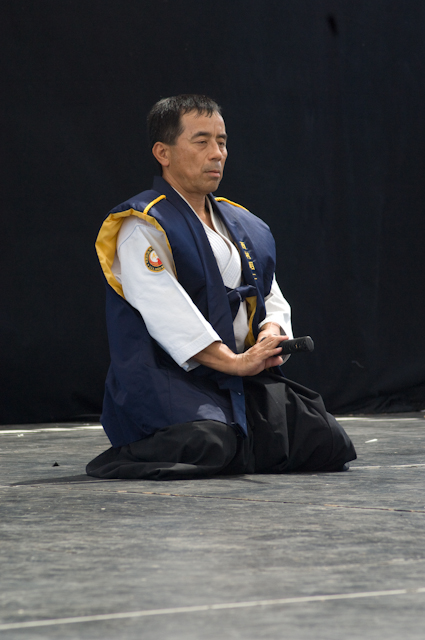 Sensei Nishimura demonstrates his skills in Iaido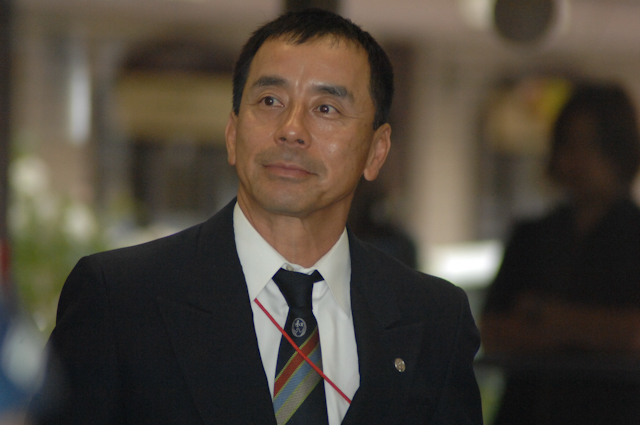 At a local Tournament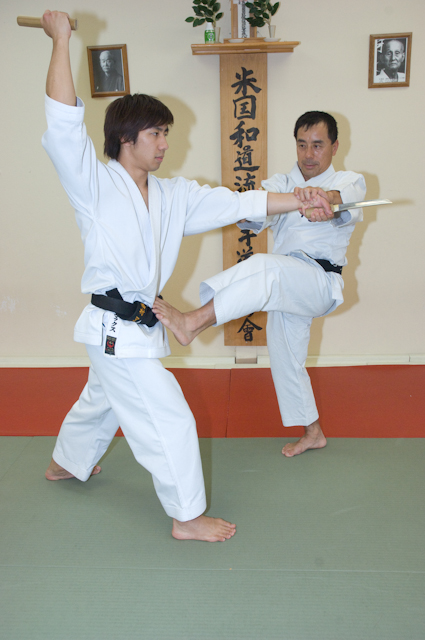 Sensei Nishimura demonstrating Tanto-Dori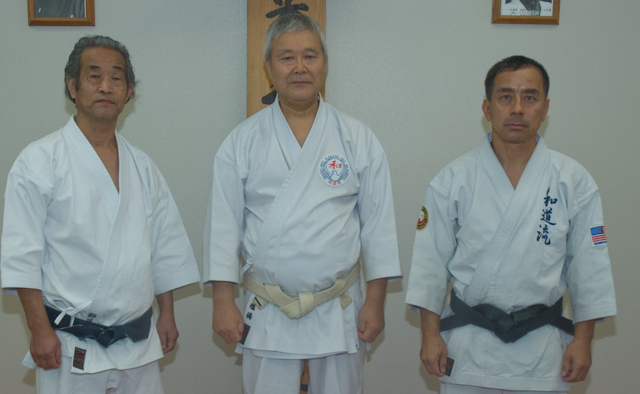 Sensei Nishimura with Sensei Toshio Osaka and Hanshi-Shihan Masafumi Shiomitsu