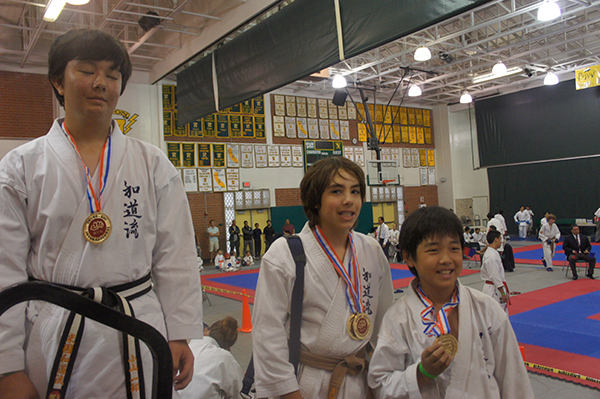 Dear Students and Parents,
We had 14 people attend this tournament this year.
Cael Haward (Main dojo) took 1st place in kumite and Arman Kianipey took 2nd place. Also Sean Prager, Nicolas Tangeland,Kenneth McGrath,Joy Iwamoto and Cynda Wang are 3rd place.
Candence Lee, Nicolas Tangeland, Kenneth McGrath, Joy Iwamoto, Sean Prager,Cael Howard and Cynda Wang took 3rad place in kata.
Everyone did it good job.
Sensei