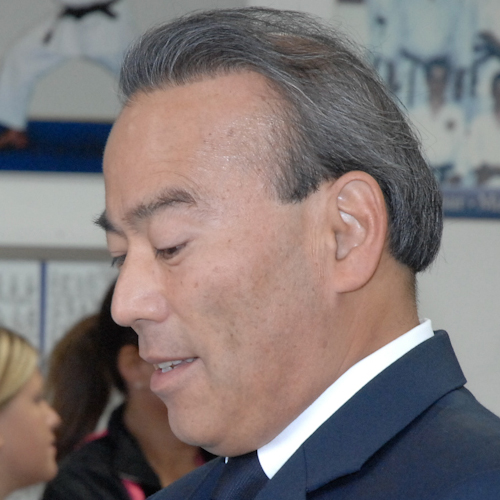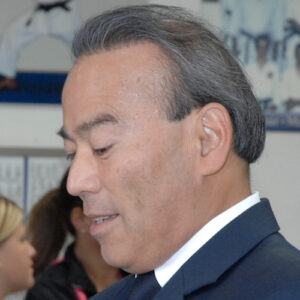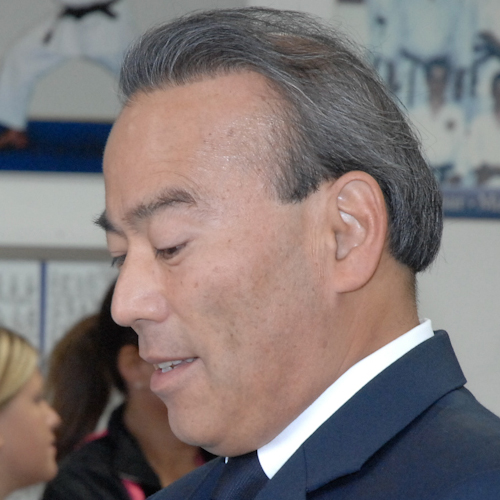 Ron Muryama (4th Dan)
Sempai Ron Murayama was 18 years old when he began his karate training under Oshima Sensei's Shotokan Karate of America. He suspended training while he was in dental school and starting his dental practice, and then continued his Shotokan training with Badsey Sensei from the South African branch of the JKA headed by Stan Schmidt, and finally under Nishiyama's Sensei's Japan Karate Association of America.
He began training with Nishimura Sensei in 1995 because he realized Wado Ryu was similar to Shotokan, but with much greater efficiency and balance. In Nishimura Sensei's dojo, Murayama has had the opportunity to train with Grand Master Ohtsuka II, Kazutaka Ohtsuka, Shiomitsu Sensei, Setamatsu Sensei and Osaka Sensei.
The opportunity to study directly under Nishimura Sensei has afforded Murayama the ability to compete in both kata and kumite in Texas, Utah, Nevada and all over California which includes taking 2nd place in kata at the U.S. Nationals. His 2 sons, John and James, are also Wado Ryu black belts, 2006 & 2007 Jr. Olympics medalists (bronze and gold respectively) and competitors at the Japan Nationals in 2005. Sempai Ron's daughter, Noelani, is currently a brown belt.
Sempai Ron believes that karate is all about focus and balance, as well as a way of life that helps you understand that the highest challenge is not to master one's opponent but rather to master one's self.