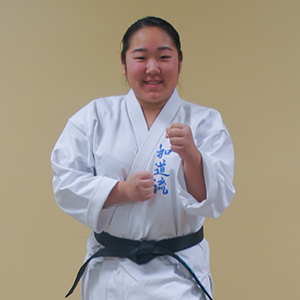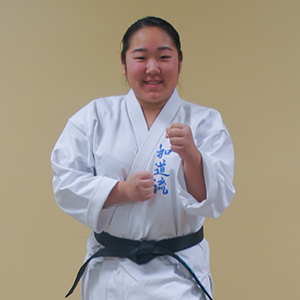 Discipline, spirit, persistence, and effort are at the very heart of karate. Passing the Wado-Ryu Black Belt test further requires strength, balance, and endurance. Surpassing 11 years of training towards my Shodan honor, I have only yet begun to understand the true value of the first dojo kun rule: Strive for the Perfection of Character.
When I was younger, my parents were in search of a way to instill my Japanese heritage. For me, that was my first karate class in 2005. I was 5 years old and I didn't really think much about the demands of the class. I assumed I was already an expert since my grandparents had taught me how to count in Japanese the hour before. For the first few practices, I would spin around in circles every chance I got. My attention span was too short and I could not tell my right hand from my left. However, like every kid, I believed that a black belt was just short of my reach and I would obtain it within a year or so.
Moving through the belts in elementary school, I still did not think much past having to attend classes promptly at 5:45 every Thursday and Friday. I would always try my best, yet it still was not up to the expected standard. I often became discouraged as I was ordered to do the dozens of pushups following a mistake on the basic techniques. However, at the age of 9, I became more motivated when I placed in kata at my first tournament as a brown belt. Performing katas, with their routine connection of multiple movements, were the one way I could excel and possibly win awards and approval.
Advancing through middle school, I still would try my best. Yet I would be hindered by the same corrections and a growing reality that my technique was poor. I could not understand that my moves were incorrect and would sometimes believe that I would never receive approval from the stern sensei. However, I still continued practicing as I had my heart set on achieving my Black Belt.
As I entered high school, though, my determination towards karate began to decrease. I was obtaining the same corrections no matter what I fixed. I was not placing in tournaments and I became too busy with my demanding schedule of AP/Honors classes, Japanese school, and competitive swim. However, I still refused to give up on karate and the younger students who I love to teach. I had come too far to quit without fulfilling my dream goal.
2016 was the year of change for me, as I decided this was the year I would dedicate myself towards my shodan training. I took my trainings very seriously and as a result, I finally began to see improvement in my technique. Throughout, I came to treasure the essential art that still has me in fear of the powerful Sensei, yet who I have come to respect over these eleven years. Now the oldest and highest rank of my peers at the Huntington Beach dojo, I have essentially become the leader and symbol of what he represents. He sees and fulfills each students' potential until their limit has become exhausted. Through my own teaching of the lower belts, I now know Sensei Nishimura has to be stern to carry out his teachings and command respect. I no longer flinch at the corrections or punishments that are given as I know that they will strengthen my endurance and skill.
It has taken me years to understand that my dedication at the dojo extends to all aspects of my life as a whole. From mistakes on my schoolwork to my own development as a person, I can see that the corrections I receive from others help me to perform at my very best. Receiving my black belt has only pushed me one step closer to realizing the effort and status I uphold is a responsibility that must be obtained and honored.