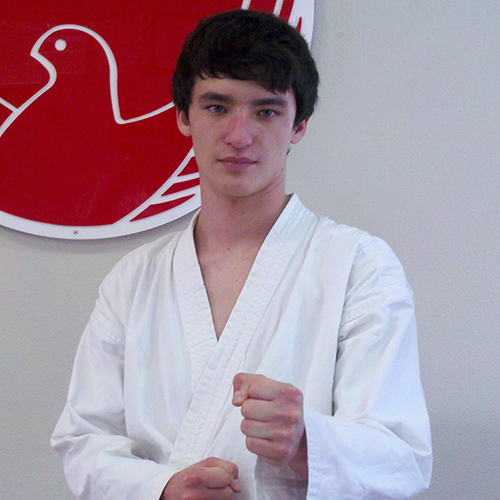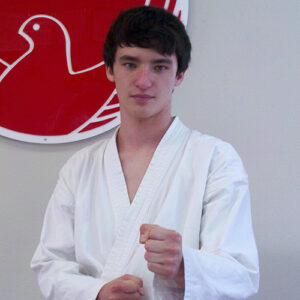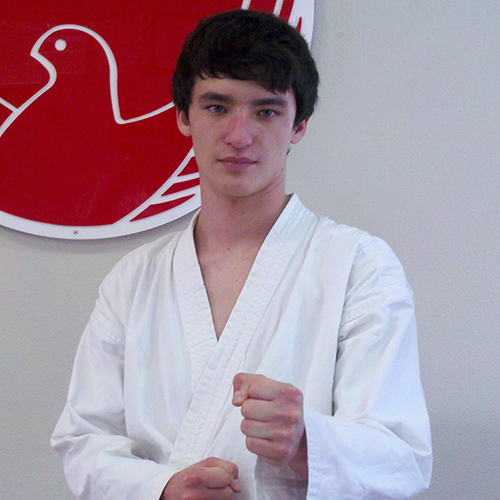 My name is James Peck. Through about ten years of work, I have finally accomplished the journey to the rank of Shodan. Now that I have achieved it, I can work on continuing towards my Nidan and teaching at the Torrance YMCA dojo.
Being a quarter Japanese, my journey to Shodan started young as my father wanted me to experience my Japanese heritage, and looking back it was one of the best decisions. Karate teaches one to not only defend oneself, but also many other life skills. Patience and hard work are both needed for one to reach Shodan. Going to almost all of the Wado-­‐ryu seminars, camps, and tournaments I was able to learn from others to improve, so I suggest everyone try to go to as many as possible. And if you can't compete because of an injury I still recommend going and either watching or as I do now, judge. Going to any of these even if not participating is a great learning experience to see how others spar and compete their kata. As I practiced throughout the years I had many different senseis teach me, Sensei Nishimura, Sensei Greg, Sensei Yugi, Sensei Koki, and many senseis who came to teach seminars.
Overall, the most important thing I can say for anyone who wants to get their Shodan is to have patience and continue to practice. Throughout my years of practice I've seen many people get to brown belt and then quit. I urge everyone to continue and have fun through Wado-­‐Ryu karate.