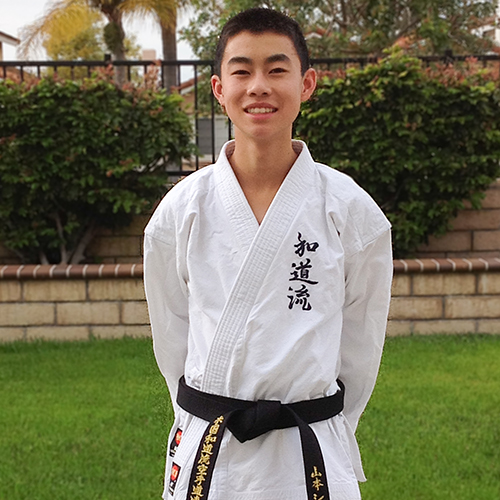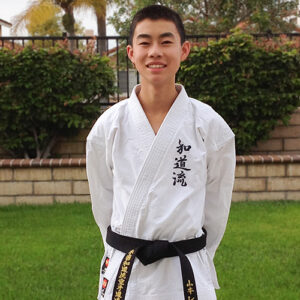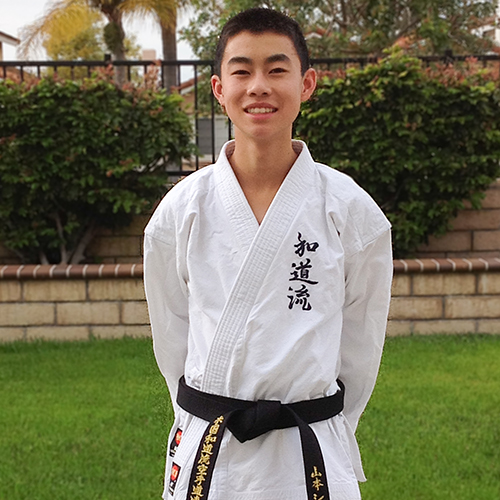 My name is Colin Yamamoto and I am 16 years old.  I am a sophomore at Aliso Niguel High School.  I recently passed the black belt kyu test and accept this with great honor.  I have been honing in on my karate skills since I was 7 years old.  I have learned many valuable lessons through karate and continue to develop in and outside the dojo.
Besides karate, I play soccer and basketball.  I play on Aliso's varsity soccer team and for Strikers FC.  When I not practicing karate or playing soccer, I play basketball and participate in tournaments whenever my schedules do not conflict.  As you can see, karate has given me strength and stamina to keep me active and to play the sports I love.  Karate has also taught me to be disciplined and focused in all aspects of life.  Sensei expects perfection and to do that, it means practice, practice and more practice.  That applies to everything I want to succeed in.  He taught me that there is always room for improvement.
Lastly, he taught us to be respectful to everyone around us.  As you can see, Sensei Nishimura has been a great influence to me as I have grown to be a hard working and dedicated individual.