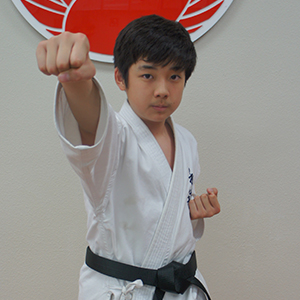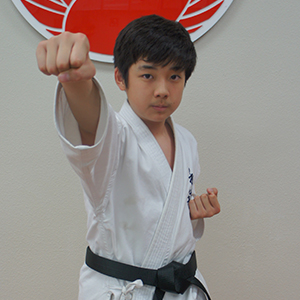 My name is Cael Howard, and I have recently received my first-degree black belt in the Wado-Ryu karate style. I started karate at the age of seven, and have been attending for six years. Throughout the time I have attended karate, I have learned many things from Sensei Shoji Nishimura, and the assistant instructors there. Karate has helped me not only learn how to defend myself and how to focus, but also it has made it possible for me to meet new people and learn how to help those who are struggling by getting the chance to teach the new students. The things that I have learned in karate have made me who I am today, and continue to shape me into a better person.
Throughout the six years of attending karate, I have also attended many of the local tournaments, and have recently attended the 2016 Wado Ryu international tournament in Japan. The tournaments I have attended have helped me become more sportsmanlike, as well as helped teach me how to perform in front of an audience. The tournaments also give me chances to meet new people and see how people more advanced than I am, do similar things, such as kata, but more than that, watching others has helped my improve, and change the way I spar. Attending these tournaments have improved my karate style, and if I had not of attended as many tournaments I have, I would not currently have the honor of bearing the rank of a black belt.
I try to attend the Laguna Hills dojo as often as possible, usually going three days a week. Going Monday and Tuesday helps me sharpen the skills I already have learned, as well as learn new kata and sparring techniques. Attending the Saturday class helps me learn new ways of viewing karate, with Senpai Ron teaching all the students how to focus more effectively, and allows the higher belts to learn how to teach the younger belts, and lower belts. All of these three days help not only to improve your skill, but also improve your understanding of karate, and martial arts.
Through the years of attending USA Wado Ryu Karate, I have met new people, learned new things, and have changed as an individual for the better. Karate has taught me things that I would never have learned otherwise, and if not for karate, I would not be able to do many of the things I can today, and would be very different as a person.